With the global business landscape undergoing revolutionary transformation, there has been a significant paradigm shift in perceptions of foreign direct investment (FDI) and ways of doing international business.
New and innovative investment opportunities have emerged from within Jamaica's Global Services Sector (GSS), particularly in global digital services, and the island is one of the fastest growing global services markets in the Americas, rivaling competitors like Mexico, Guatemala, Costa Rica, and Columbia.
Jamaica is home to some of the world's leading industry heavyweights including Vistaprint, Conduent (formerly Xerox), and Hinduja Global Solutions, and the country continues to upskill its local talent, enabling investors to deliver world-class operations.
By now you must be asking, 'What is upsourcing?' Well, (in a nutshell) it is upscaled outsourcing
So why UpSource Jamaica?
Here are six reasons.
1. Do business in a global logistics powerhouse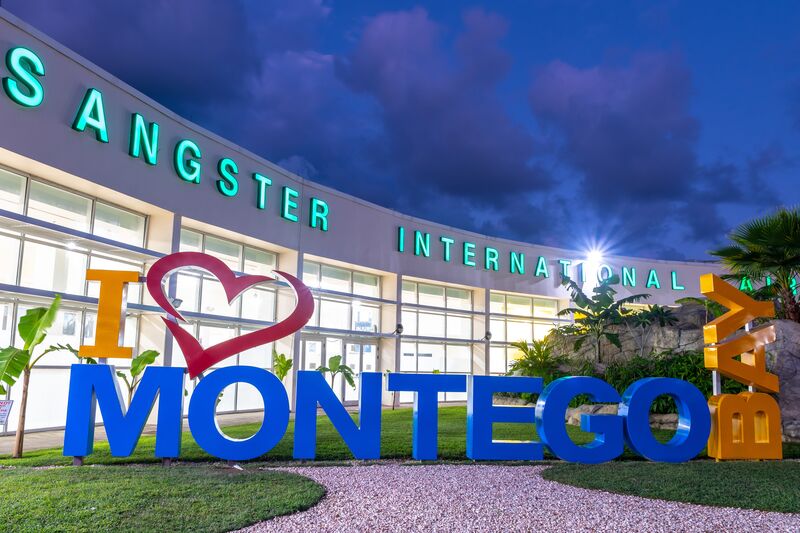 Image: Montego Bay's Sangster Airport
The reconfiguration of global supply chains has changed the face of international business, and because of Jamaica's prime geographical positioning to key markets, the emerging trend towards 'nearshoring' is working to the island's advantage.
To complement the resulting new wave of FDI in the region, Jamaica remains committed to providing an unprecedented greater ease of doing business through ongoing infrastructural and human capital development.
This includes strategic improvements to the country's road networks, an expanded and enhanced port (noted as the region's most modern) and airport facilities (Montego Bay's Sangster International Airport has been selected 13 times as the Caribbean's Leading Airport by the World Travel Awards), and advanced ITC; enhancing Jamaica's status as a 'logistics powerhouse'.
2. Special Economic Zones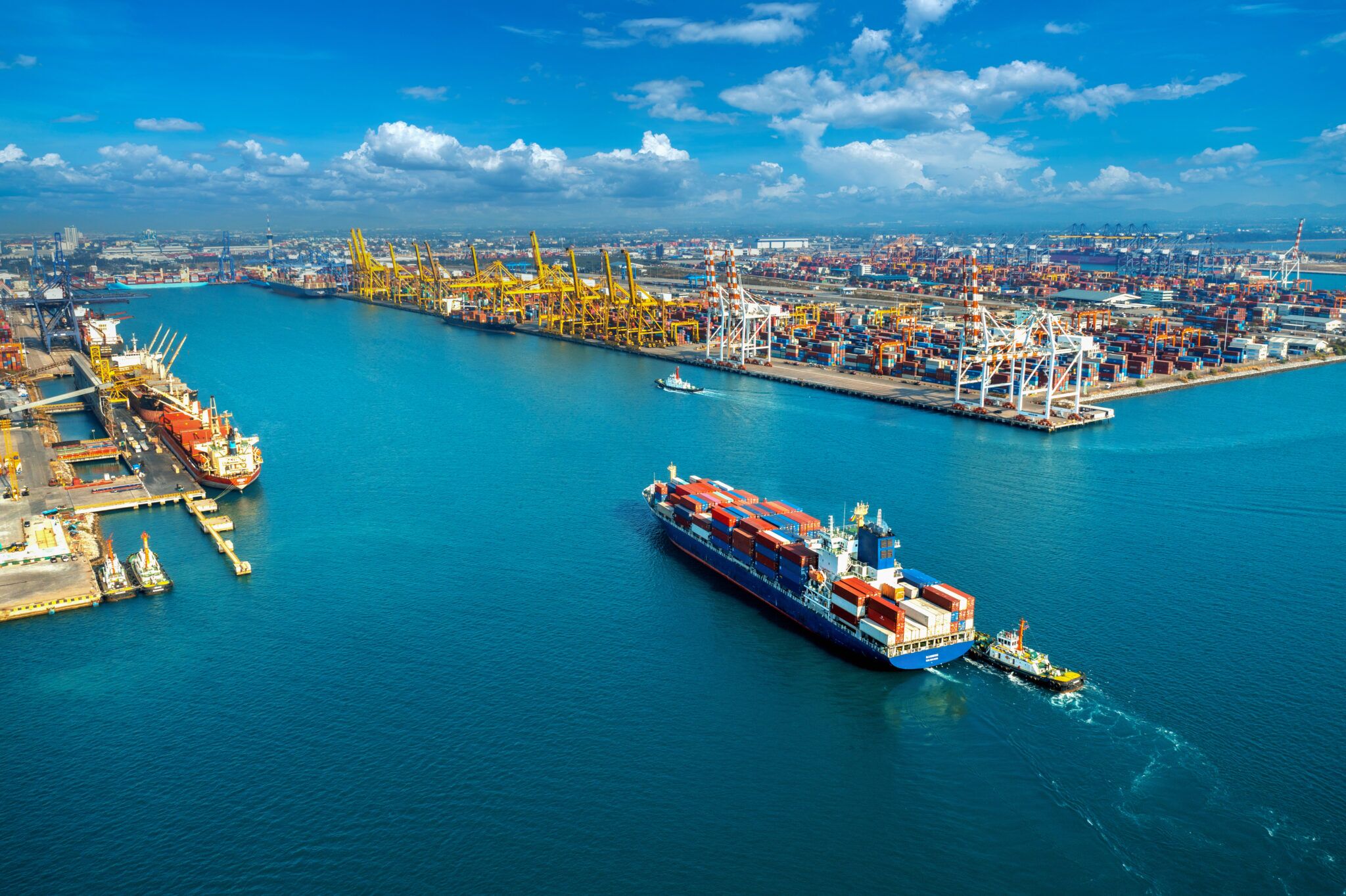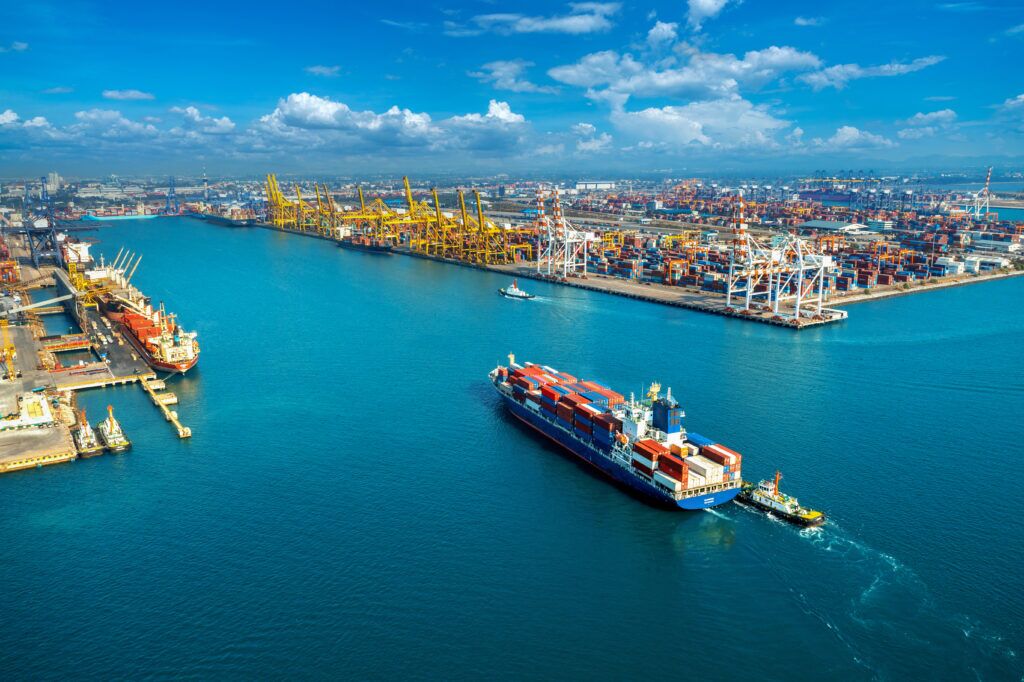 Image: Aerial view of cargo ship and cargo container in harbor.
Special Economic Zones (SEZ) include 'free trade' or tax zones, and other incentives in specialized zones which aim to attract, secure and maintain both domestic and international investment. By default, these SEZ also boost global economic activity and generate additional exporting within the broader business landscape.
Jamaica is leading the way in this global commercial revolution boasting 104 entities with SEZ status across 140 locations in 11 parishes.
As part of Jamaica's multifaceted UpSource service model, its SEZ are presenting attractive opportunities to potential investors, adding a new layer of value to global business.
3. Emerging domicile for the world's big tech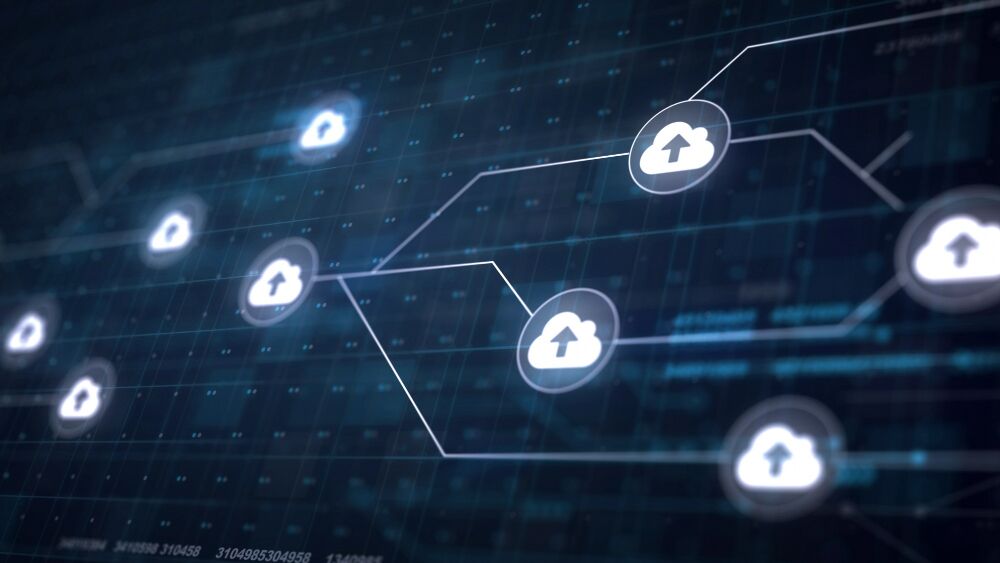 Image: Illustration representing cloud computing
Integrating a diverse suite of technologies has allowed Jamaica to establish unique solutions for data centers and cloud computing; a market, which according to Bloomberg, estimated at US$36.7 billion.
This brings opportunities to expand Jamaica's global services offering, ranging from data storage, infrastructure as a service (IaaS), data as a service (DaaS), and data analytics.
Jamaica-based New Fortress Energy (NFE) is leading this charge, offering sustainable data center cooling solutions, and with NFE's stronghold in the Liquefied Natural Gas (LNG) market, Jamaica will continue to adapt its profile to suit the ever-changing international business sector.
4. Game-changing monetary policy and regulatory frameworks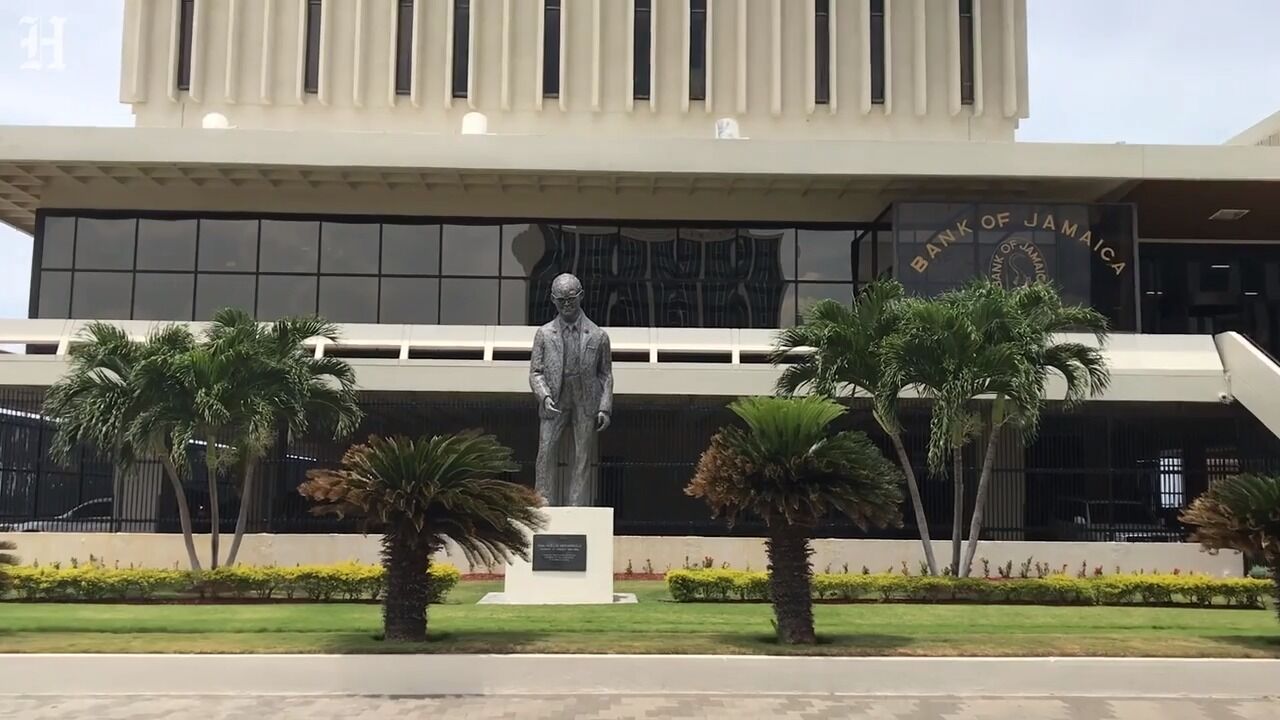 Image: The Bank of Jamaica (BOJ)
Jamaica has a notable legal regulatory and public-private partnership (PPP) framework, and with arguably one of the most progressive central banks in the world, it impressively became the first country to legalize its own digital currency.
As it continues to develop policies to improve the local business climate, the Bank Of Jamaica (BOJ) now offers increased transparency for the foreign exchange trading market in Jamaica, empowering domestic companies that service the GSS to enhance their offerings.
5. Electricity from renewable sources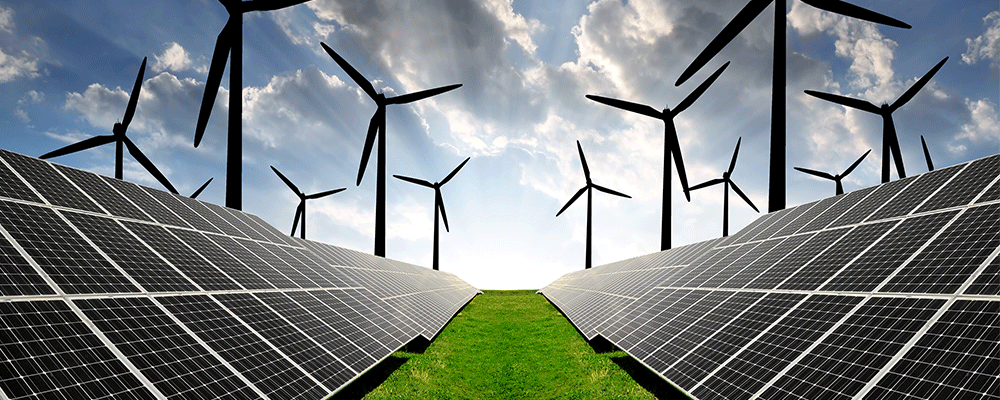 Image: Renewable energy in Jamaica: Solar/windfarms etc.
Innovations in local energy initiatives, including plans for the first utility-scale floating solar plant in the Caribbean region, position Jamaica as the socially and environmentally responsible investment choice.
Jamaica generates over 17% of its electricity from renewable sources and with the increasing expansion of renewables in the country, is well on its way to hit the 2030 goal of 50%, driving down operating costs for its investors in the process.
The Government of Jamaica is deliberately seeking to attract sustainable investment projects that are uniquely beneficial to the investor, the nation, and in the global interest, to bridge the needs of investors with the evolving needs of the climate and humanity.
6. A top global services destination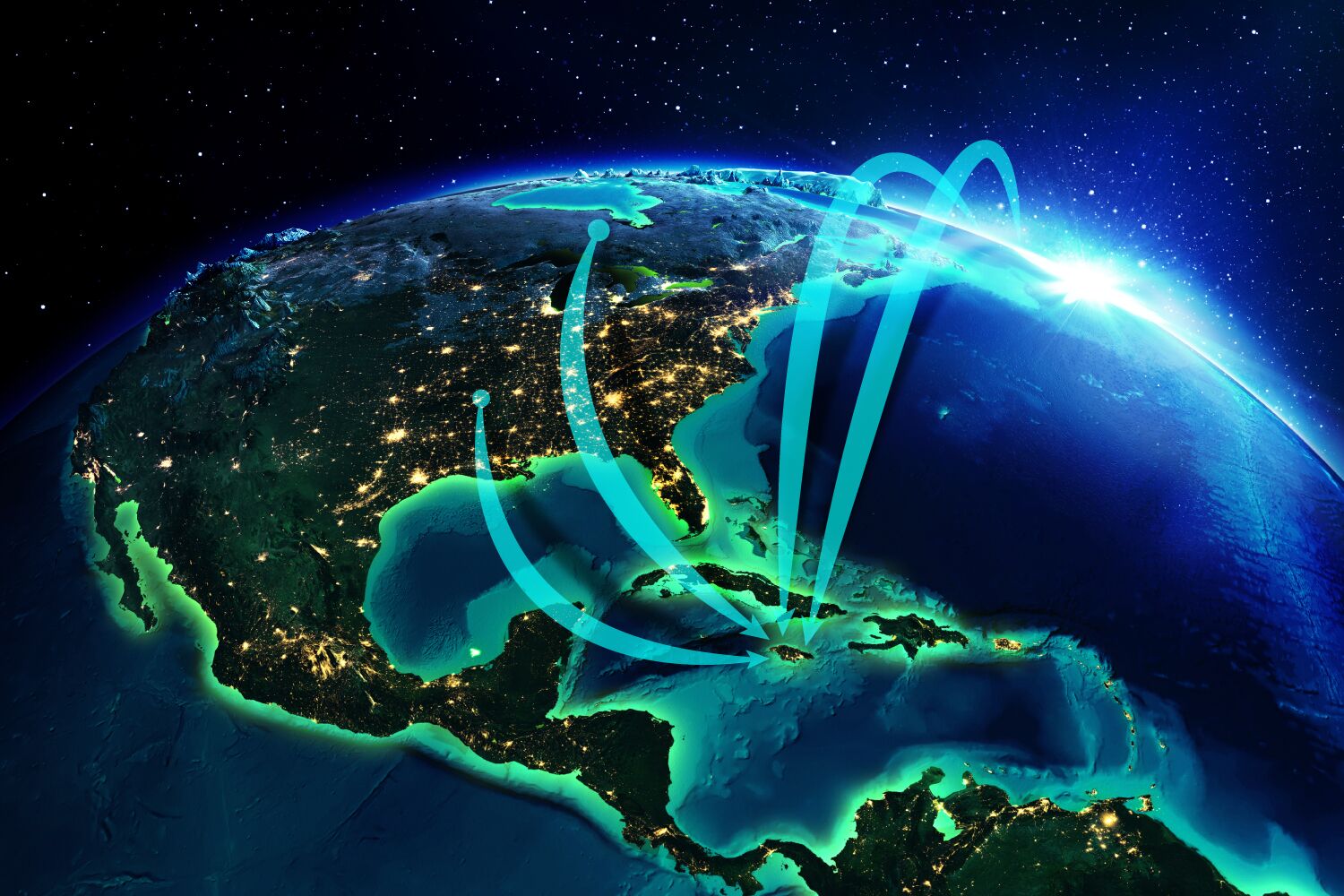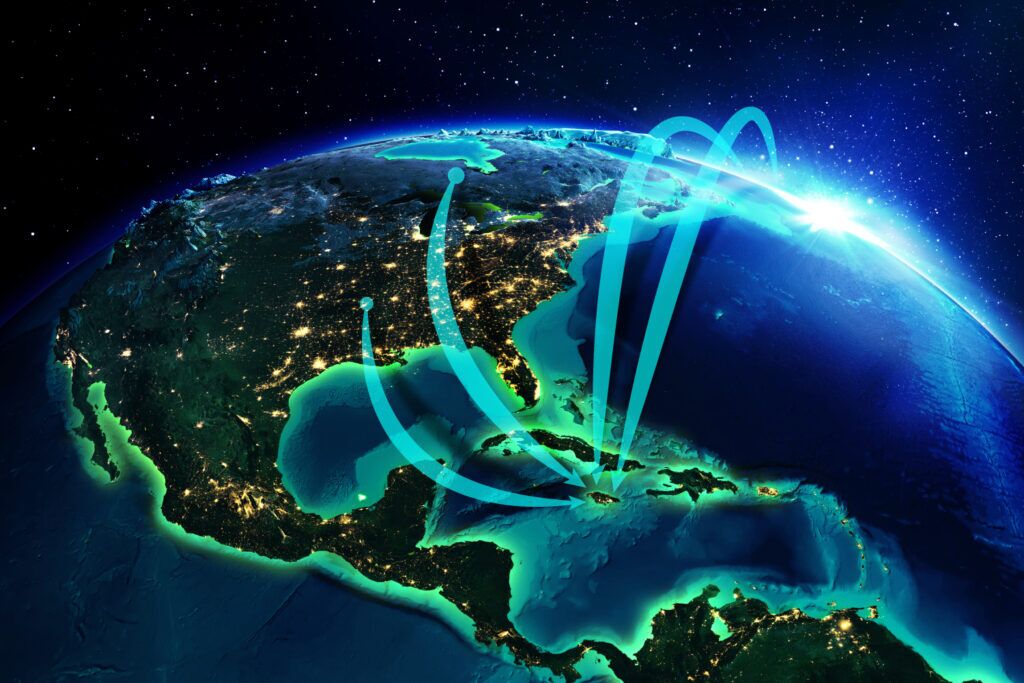 Image: Jamaica's strategic location as a nearshoring hub for the Americas
Having become one of the world's most dominant players in the global services sector, business confidence in Jamaica continues to increase annually, solidified by the recent addition of Tesla Founder and billionaire Elon Musk to Jamaica's investor portfolio.
Kingston was named the BPO Nearshore City of the Year by Nearshore Americas in 2018, followed by Jamaica voted the Best Caribbean Country for Doing Business by Forbes and ranked as the 6th Easiest Place to Start a Business by the World Bank Doing Business Report in 2019.
Bloomberg also recognized Jamaica as the number one performing stock market in the world, and in 2020 the Japan Times referenced the island as The Best Place to do Business in the Caribbean.
Jamaica's prime geographical location means it continues to outperform competing jurisdictions with its logistical and trade facilitation capabilities, steadily moving up in ranking on the Logistics Performance Index (LPI).